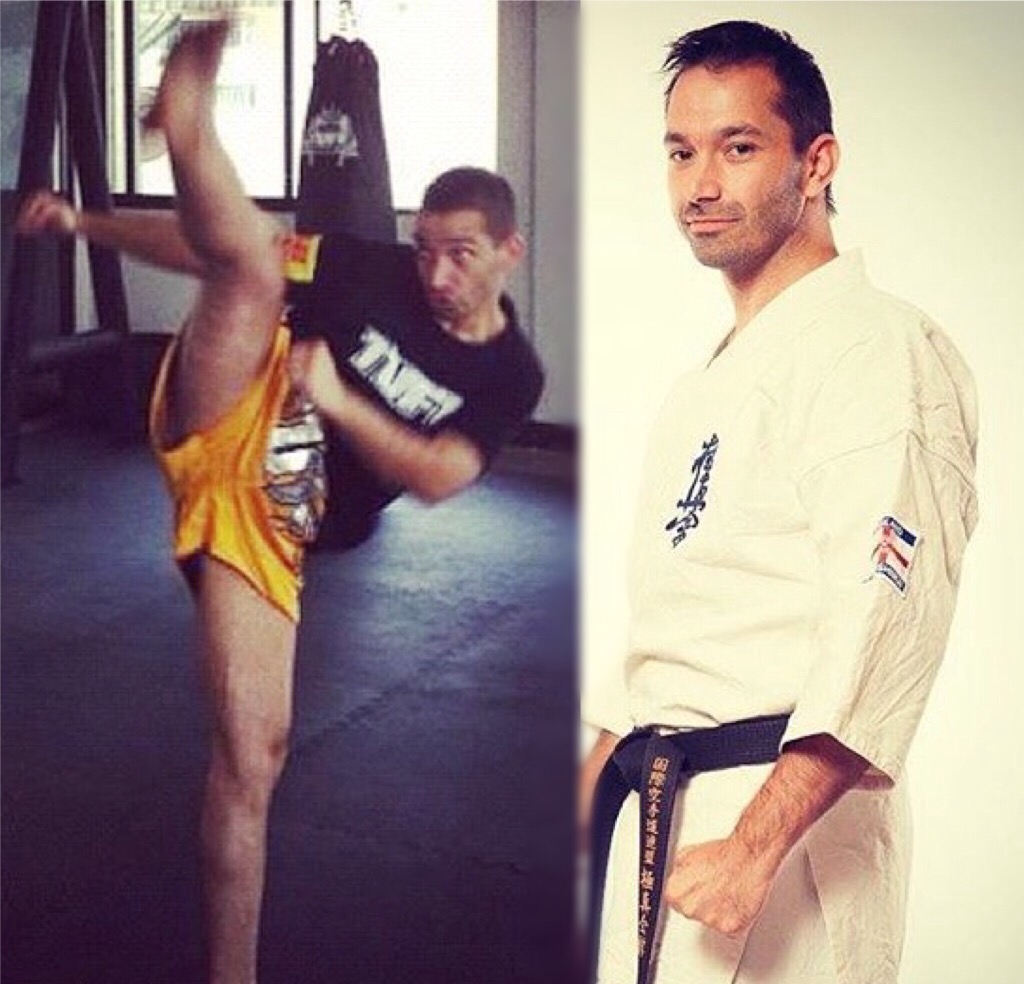 Kyokushin or Kyokushinkai is a style of Karate and was developed in the 1950s. The first official Honbu (headquarters) was founded by Masutatsu Oyama in 1964. Kyokushinkai is Japanese for "the society for the ultimate truth". It is considered one of the most challenging forms of Karate. Developed by Masutatsu Oyama (a Korean-Japanese), this is probably the hardest form of Karate today, placing great emphasis on combat effectiveness. Oyama himself has fought and killed bulls in demonstration fights, fighting unarmed and without protection.
At Elite Fighting Arts & Kyokushin Academy, with head coach Omid Khademzadeh, the primary fighting style is Kyokushinkai & Knockdown - Full contact no glove fighting.
To further enhance our standup fighting strength, we have incorporated a Muay Thai Kickboxing & fitness programme, sponsored by TUFF Camp, Thailand. We have also introduced the Karate/MMA style; Tsuyoi-Kakuto (meaning powerful combat) - Hybrid Karate, Budo MMA. This is a form of Koshiki fighting. In Okinawan karate this refers to old style, or hard style fighting. We use a mix of Japanese standup full contact knockdown fighting, kickboxing, Okinawan Tegumi, Jujutsu (Jiujitsu) & Persian Koshti wrestling & strength training methods.
We offer training in the following disciplines, some of the worlds toughest standup fighting systems:


MUAY THAI




KYOKUSHIN








KAKUTO

Elite Fighting Arts - Training