Nidan - 2nd Dan - Kyokushin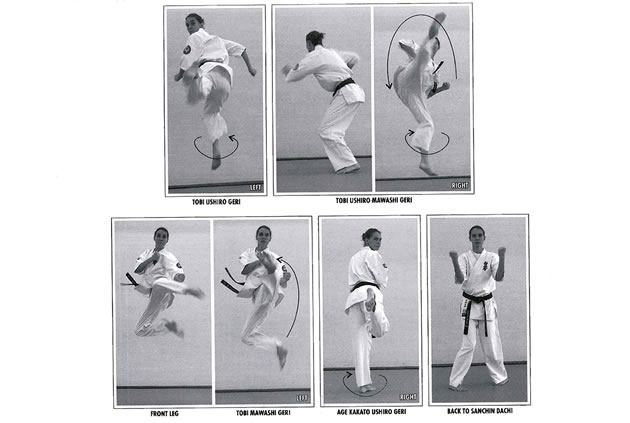 Kyu images have been reproduced from the book Traditional Kyokushin Karate with kind permission of the author Sensei Piotr Szeligowski 4th Dan
Kata
Kumite
Jiyu-Kumite.
Exercises
As directed by examining panel.
Qualifications
It is expected that the candidate must have national or international Tournament experience (fighting or support), together with a good standard of technique and all round fighting ability.
Qualifications as a judge in Clicker and Knockdown will be considered.
The candidates character and general abilities as an instructor will be taken into consideration.
Further Links within this section
Training Times:
Gellilydan Village Hall.
Gwynedd. Wales. LL41 4EF



Wednesdays

Kyokushinkai - Ultimate Karate
7.00-8.00pm
Knockdown Fighting & Fitness
8.00-9.00pm

| | |
| --- | --- |
| Saturdays | |
| Kudo - Japanese MMA | 10.00-11.00am |
Training Costs:
£5.00 per session. (Live/Face to Face).
£3.00 per session. (Online/Zoom).
£20 per month. (Live/Face to Face).
£10 per month. (Online/Zoom).
121 Classes by Prior Appointment:
£20 per hour. (Live/Face to Face).
£15 per hour. (Online/Zoom).
Insurance & Affiliations:
Annual NAKMAS Licence & Insurance Fee. This includes your £10 million liability & £500 dental insurance. Also includes Kudo (Japanese MMA) KIF Membership:
£30 per year.